Breathe New Life Into Your Home Comforts
Great furniture often has a story to tell. Consider that couch your parents bought in the 80's that still has a spot in their living room. Or what about the heirloom piece that has been passed down through generations?
From the takeaways on the couch to the pet that won't stay off the furniture, upholstery goes through a lot in a lifetime. Furniture tends to hold a significant amount of dust, crumbs, pollen, and germs, and yet it is one of our favourite places to spend time in the home.
You know the old saying take care of something and it will last. Revive your favourite furniture pieces with upholstery cleaning. Lift out smells, stains, and spillages using deep cleaning tools to get into the grain of the upholstery. Over time, it's natural to forget what your furniture looked like when it was brand new.
Many people choose to get upholstery cleaned at the same time as a carpet clean. Let us know if you would like to combine both services.
As part of your furniture clean, we will inspect the fabric, remove stains and dirt, sanitise and deodorize your furniture and apply any fabric protection if appropriate.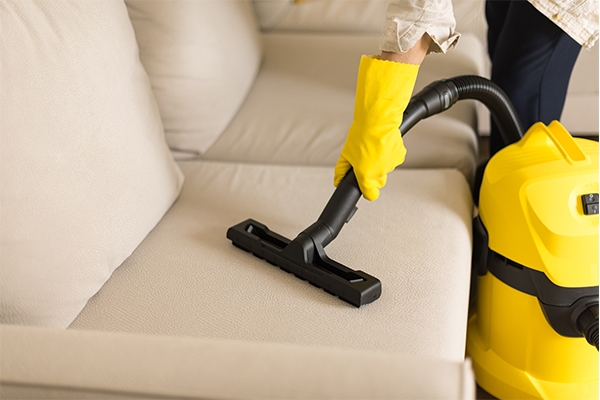 Frequently Asked Questions
How much will it cost to have my furniture cleaned?
The cost depends on the size of the amount of furniture requiring cleaning as well as the material used. We also have a minimum callout fee of ____. As such, if you are only wanting one piece to be cleaned, we would recommend getting your carpet cleaned at the same time to save costs.
How often should I have my couch deep cleaned?
A professional deep clean of frequently used couches should be undertaken once or twice per year. If you have kids of pets, it is recommended you get a cleaning every 3-4 months. In between deep cleans, furniture should be vacuumed and spot treated to help with crumbs, hair, and stains.
The professional cleaners at All-Ways notice the finer details, and a quality clean is more affordable than you may think. For a free no-strings-attached quote, contact us today.
As a construction company who deals with emergency response work in the residential and commercial field, we require reactive responses from our partnering trades. Whether it is flood restoration, general cleaning or fire cleans, these works are never planned and we require specialists on the ground with minimal notice. We came across All-Ways as we were struggling to find anyone capable of completing a fire clean in the greater Bay of Plenty. Their response, lead in times and communication were great but best of all, it was the best fire clean we had seen. This meant we were able to reduce our clients repair costs by half. Since our initial engagement we have used All Ways on a number of different projects and will continue to do so in the future.
We use All Ways cleaning on a regular basis in three areas - Carpet Clean, Upholstery clean, Regular domestic / office clean. We have never had any issues or concerns with the services provided and we find the team to be professional while being friendly. It takes something to clean in an environment while staff are working in the same area. They do this with ease and with a smile. We enjoy working with all of the team from the office staff through to the people who visit us at our home / office. Nothing is too hard or difficult, they simply check in to make sure we are ready for the clean each time they come in and then regularly ask how we have found the work completed. I highly recommend the team at All Ways, give them a go, you will not regret it.
All-Ways Property and Cleaning Services have been contracting to Responsive Maintenance since 2010 across the Bay of Plenty, and providing excellent service throughout that time on the maintenance of over 2000 rental properties. We have found their services to be of the highest level, they are always ready to help at a moment's notice, and understand and accommodate our needs to the best of their abilities. They have an amazing team of staff carrying out the physical work, who provide fantastic customer service, and are complimented by a great administration and management team who know exactly what we need from them and are incredibly helpful even in the most difficult of situations. We would be happy to recommend All-Ways Property Services to anyone looking for a first-class result from a great team.