About All Ways Property & Cleaning
Bay of Plenty's Premier Cleaners
All-Ways Property & Cleaning Services is a family-owned business in the Bay of Plenty. Owned by the same family since the 90's, our company has earned a strong reputation with decade-long clients. As well as delivering a squeaky-clean service, we genuinely believe we have some of the happiest cleaners in the Bay. Happy cleaners are better cleaners, so we treat our cleaners well.
All staff undergo regular training; from in-house and on-site training to national training seminars, we keep our team up to date with powerful and dynamic cleaning techniques. Our technicians are IICRC qualified in carpet cleaning, upholstery cleaning, odour control, colour repair, water damage restoration, carpet repair & reinstallation, fire damage restoration and applied structural drying.
All-Ways boasts an experienced team of 17 staff. We are proud that a number of our staff have been with us for over 10 + years. Our team are skilled, trustworthy and work to a high standard.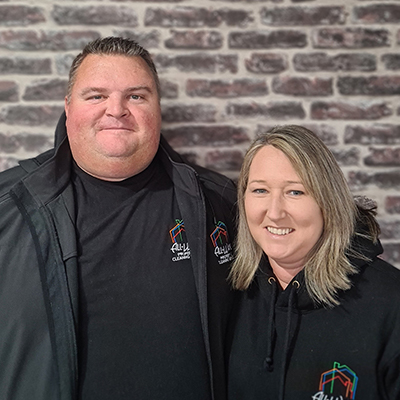 Jeremy and Katrina Hooper
Directors
Jeremy's 27 years of practical experience in all aspects of the cleaning industry combined with Katrina's supreme management of accounts and staff has turned All-Ways into the thriving business it is today. They are proud to be a locally owned and operated business employing local people.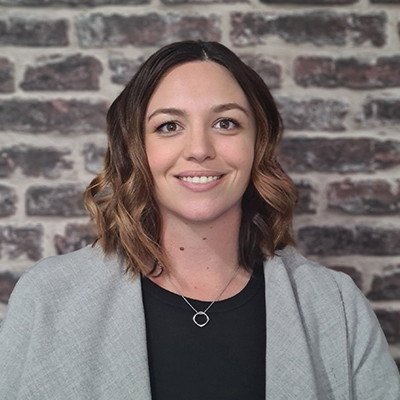 Carina Hall
General Manager
With a background in operations and sales, Carina enjoys working with her clients to ensure she understands their needs, no matter what size the job. Being a people person, building relationships both internally and externally is her passion.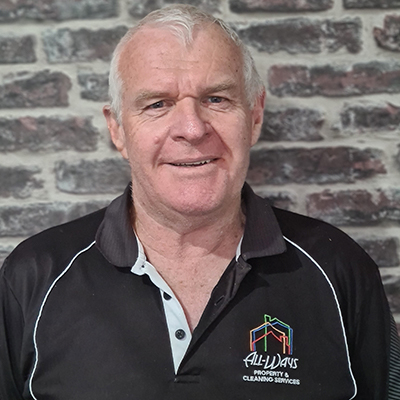 Dave Hooper
Qualified Technician
Dave is an essential part of the All-Ways team with expertise in all areas in particular flood and fire restoration, carpet/upholstery cleaning and mould remediation. With his years of experience, Dave is our go to guy for all things technical.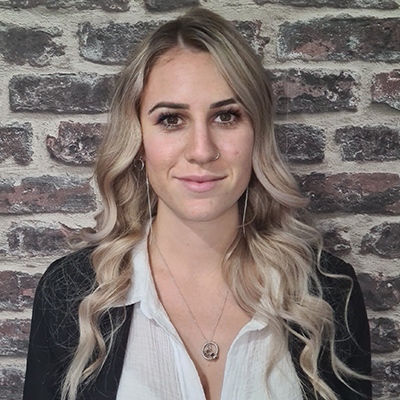 Aimee Ericksen
Office Administration
Aimee joined All-Ways in 2020 and has fast become an important part of the team. Aimee is our clients first port of call and deals with all day to day requirements with her exceptional organisational skills, energy and enthusiasm.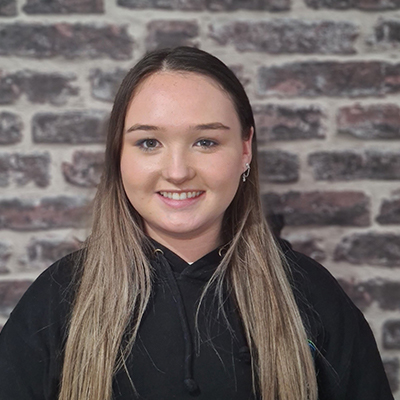 Jenna Hooper
Health & Safety + Office Administration
Jenna looks after the team's Health & Safety, helps with the accounts and general day to day running of the office. Jenna is learning the ropes fast and is a super-star helper to the wider team.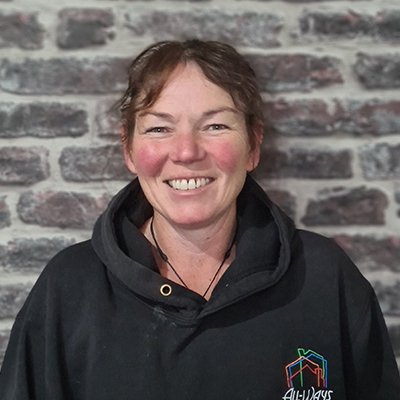 Kelly Rapira
Team Leader (Cleaning)
Kelly has been with All-Ways from the very beginning, she brings experience, knowledge and an incredible work ethic. She provides training for staff where required and is a huge asset to the team. 
The professional cleaners at All-Ways notice the finer details, and a quality clean is more affordable than you may think. For a free no-strings-attached quote, contact us today.
As a construction company who deals with emergency response work in the residential and commercial field, we require reactive responses from our partnering trades. Whether it is flood restoration, general cleaning or fire cleans, these works are never planned and we require specialists on the ground with minimal notice. We came across All-Ways as we were struggling to find anyone capable of completing a fire clean in the greater Bay of Plenty. Their response, lead in times and communication were great but best of all, it was the best fire clean we had seen. This meant we were able to reduce our clients repair costs by half. Since our initial engagement we have used All Ways on a number of different projects and will continue to do so in the future.
We use All Ways cleaning on a regular basis in three areas - Carpet Clean, Upholstery clean, Regular domestic / office clean. We have never had any issues or concerns with the services provided and we find the team to be professional while being friendly. It takes something to clean in an environment while staff are working in the same area. They do this with ease and with a smile. We enjoy working with all of the team from the office staff through to the people who visit us at our home / office. Nothing is too hard or difficult, they simply check in to make sure we are ready for the clean each time they come in and then regularly ask how we have found the work completed. I highly recommend the team at All Ways, give them a go, you will not regret it.
All-Ways Property and Cleaning Services have been contracting to Responsive Maintenance since 2010 across the Bay of Plenty, and providing excellent service throughout that time on the maintenance of over 2000 rental properties. We have found their services to be of the highest level, they are always ready to help at a moment's notice, and understand and accommodate our needs to the best of their abilities. They have an amazing team of staff carrying out the physical work, who provide fantastic customer service, and are complimented by a great administration and management team who know exactly what we need from them and are incredibly helpful even in the most difficult of situations. We would be happy to recommend All-Ways Property Services to anyone looking for a first-class result from a great team.