Professional Clean, Professional Finish
There's nothing quite like the feeling of sinking your toes into brand-new, fluffy carpet. Get that fresh clean carpet feeling with All-Ways Property & Cleaning Services.
The way carpets are designed means a lot of dirt can get trapped beneath the surface, hiding in places that a vacuum cleaner simply can't reach. Leaving this bacteria and allergens in the carpet all affects the quality of air in your home.
Your fresh carpets will be cleansed, sanitized, and deodorized as a part of our complete carpet solution. By using hot water extraction technology, your carpets are cleaned with a continuous hot water stream above 80°C. Your carpet can feel soft and fresh again, being cleansed from the ingrained dirt that resides in the very deepest fibres of the material.
Is Your Business Looking For A Carpet Cleaning Service?
Schools
Children deserve a learning environment that is healthy. With the amount of little feet pattering around in the classrooms, hire school carpet cleaners to keep school floors and upholstery in A+ cleanliness.
All-Ways cleaning use hot water extraction to remove deep-down soils & bacteria. Our truck-mounted system uses its own power & all waste is removed from inside the building and disposed of according to local council regulations.
Deep cleaning supports a healthier learning environment.
Accommodation
Many accommodation owners know the #1 determinant in choosing a place to stay is cleanliness – this is ranked as even more important than WiFi!
https://www.advantagechemical.com/resources/hotel-cleanliness
With guests frequently coming and going, it is so important to book regular deep cleans. While hotel cleaners do fantastic spot cleans, we can offer a deep cleanse of curtains, upholstery, and carpets in line with local council regulations.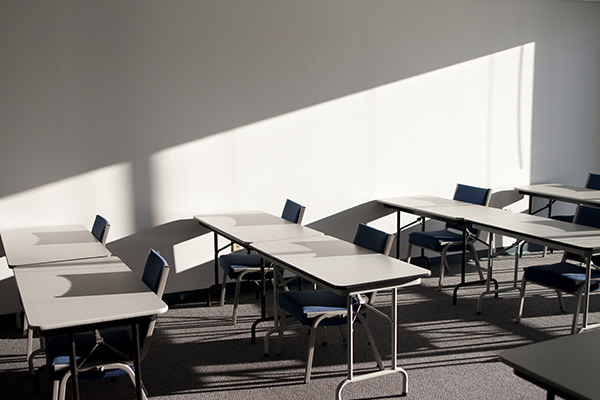 Medical Centres
When patients visit a clinic, there is an unspoken trust that visiting will help them get better, not worse.
All-Ways Cleaning are experienced in ensuring the hygienic industry standards for medical centres. Our hot water extraction technology removes deep-down soils & bacteria, while disposing of this waste according to industry standards.
Remove deep down soils, dust mites, bacteria, viruses, stains, and odours that may perpetuate sickness.
Restaurants
Ensuring and maintaining acceptable levels of hygiene in the food & dining industry is imperative.
Cleanliness is a massive part of the guest's dining experience. Clean environments promote a sense of well-being and can create an exceptional dining atmosphere. Our restaurant cleaners use hot water extraction to remove soils, dust mites, bacteria, viruses, and odours that may cause cross contamination.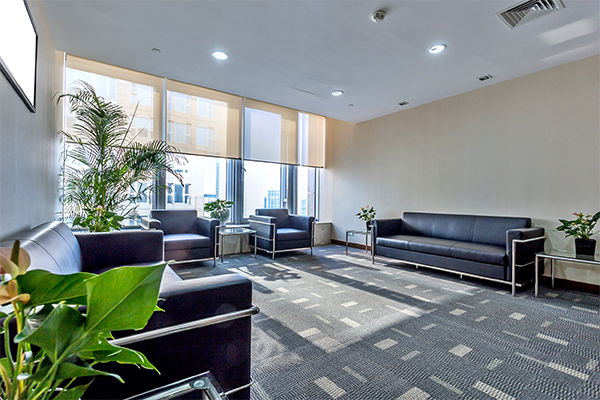 Frequently Asked Questions
How much will it cost to have my carpets cleaned?
The carpet clean cost depends on the size of the house and the area of carpet being cleaned. We can give a free no-obligation quote over the phone or web. These quotes are based on the information you provide, so please discuss with our technician if there are further areas to be cleaned on the day of the clean.
How often should I have my carpets cleaned?
Cleaning your carpet professionally is recommended a minimum of twice a year for most families. If your home includes pets, small children, or plenty of foot traffic, you may want to get your carpet cleaned more frequently.
How long will it take to clean my carpet?
Carpet cleaning time is dependent on the area of carpet being cleaned, access, and sometimes the weather. A standard 3–4-bedroom house would generally take up to 2.5 hours.
How long will it take for my carpet to dry?
It is difficult to provide an exact timeframe, however we typically say your carpet should take anywhere from two to eight hours to dry completely. Factors that affect drying time include weather conditions, how soiled the carpet is, and carpet material.
Do I need to move furniture?
Our technicians can move some furniture such as chairs, tables, coffee tables, beds etc. where necessary. Items that are too heavy or large for one person cannot be moved. We recommend moving loose items/smaller items where possible to ensure all areas of carpet can be cleaned.
The professional cleaners at All-Ways notice the finer details, and a quality clean is more affordable than you may think. For a free no-strings-attached quote, contact us today.
As a construction company who deals with emergency response work in the residential and commercial field, we require reactive responses from our partnering trades. Whether it is flood restoration, general cleaning or fire cleans, these works are never planned and we require specialists on the ground with minimal notice. We came across All-Ways as we were struggling to find anyone capable of completing a fire clean in the greater Bay of Plenty. Their response, lead in times and communication were great but best of all, it was the best fire clean we had seen. This meant we were able to reduce our clients repair costs by half. Since our initial engagement we have used All Ways on a number of different projects and will continue to do so in the future.
We use All Ways cleaning on a regular basis in three areas - Carpet Clean, Upholstery clean, Regular domestic / office clean. We have never had any issues or concerns with the services provided and we find the team to be professional while being friendly. It takes something to clean in an environment while staff are working in the same area. They do this with ease and with a smile. We enjoy working with all of the team from the office staff through to the people who visit us at our home / office. Nothing is too hard or difficult, they simply check in to make sure we are ready for the clean each time they come in and then regularly ask how we have found the work completed. I highly recommend the team at All Ways, give them a go, you will not regret it.
All-Ways Property and Cleaning Services have been contracting to Responsive Maintenance since 2010 across the Bay of Plenty, and providing excellent service throughout that time on the maintenance of over 2000 rental properties. We have found their services to be of the highest level, they are always ready to help at a moment's notice, and understand and accommodate our needs to the best of their abilities. They have an amazing team of staff carrying out the physical work, who provide fantastic customer service, and are complimented by a great administration and management team who know exactly what we need from them and are incredibly helpful even in the most difficult of situations. We would be happy to recommend All-Ways Property Services to anyone looking for a first-class result from a great team.